Anything but ordinary
A hidden jewel × Lakeland fl
Lakeland Florida's Platinum Event Location
Peaceful rustic privacy can be found in beautiful Lakeland Florida, just minutes from town!
Vintage gardens galore, 100 year old grandfather oaks and a tropical paradise flair too!
Horses grazing in emerald green pastures, cattle grazing in distant pastures too!
Enter our majestic vintage iron gated driveway, and wind down through the long driveway, feel the pressure of the outside world fade away..... taking you back to a time long forgotten. Enter a new beginning, an amazing day of creating shared celebration memories that will last a lifetime.
Located between Tampa and Orlando Florida. Located only 4 miles from exit 4 on S.R. 570, just off I-4. The ranch is easy to find and a short drive to. Our Plantation styled home is nestled in southern moss-filled, grandfather oaks. and divine gardens. Blessed with 100 acres, our working cattle ranch offers unparalleled privacy for you and your guests. We provide modern amenities, a classic and comfortable barn, vintage gardens. Truly a beautiful palette for your event vision to be realized. We love our southern surroundings and know you will too! Our specialities are Vintage Garden Weddings and Rustic Weddings, we also host corporate and civic events too! A unique day of creating memories and shared experiences never to be forgotten, by you or your guests.
We host only one event per day, to assure that you have our undivided attention to detail.
Our Brides and Grooms may choose from several naturally beautiful ceremony sites and spectacular reception sites where you can celebrate your memory making day here at the Rocking H Ranch.
You may plan a barn reception with all of the amenities or choose to be outside under the stars, the moon and our lighted grandfather oaks canopy. We especially love the lighted hanging chandeliers in our vintage garden reception area. Our barn is climate controlled and can seat as many as 299 guests indoors. Our barn bonfire area surrounded by market lights and picnic tables for an outdoor experience. We can't wait to show off our new Barn Bridal room suite. It was designed for your comfort in preparing you for your special day with your bridesmaids. Our full ranch rental includes a Groom's Den. It includes privacy, comfort, flat screen tv, pool table, kitchen and a full bathroom too!
We host wedding ceremonies and receptions, unique corporate events, charity fundraisers and family reunions. Our venue provides a "one of a kind" atmosphere, from corn toss games to hayrides, picnics to bonfires and "smores". Enjoy our 60,000 gallon tropical pool setting for a cocktail social. Our offering includes setup and breakdown of our own tables and chairs for both the ceremony and reception. Included are tons of large props with this set up plan. Large props range from tractors, wagons. carriages, handmade farm tables, whiskey barrel buffets to chalkboards and easels. Even our "Shabby Abby", a 1924 Dodge Brothers convertible car is an included large prop!
Our newest addition will soon make small table decor available for your guest tables, if you desire one stop shopping. We offer vintage silver, milk glass, modern cylinders and mixed china, or a more rustic decor with mason jars, porcelain ware, branding irons, rusty buckets and lanterns. Pricing varies on your selected package. Linens can also be added to the package as well. We offer something for everyone!
We also have a Vendors list you can trust, no fee based listings. These are proven professionals we trust with our clients most important day ever! You may choose outside vendors if you so desire, we welcome new vendors. Standard industry licensure is required.
We are "Anything but Ordinary", and we believe your celebration should be too!
Phone
Location
2200
Ewell Rd,
Lakeland, FL 33811
Hours
Tues-Sat By Appointment Only
Sun-Mon Closed
Call (863) 581–1710 from Tues-Sat 9am-5pm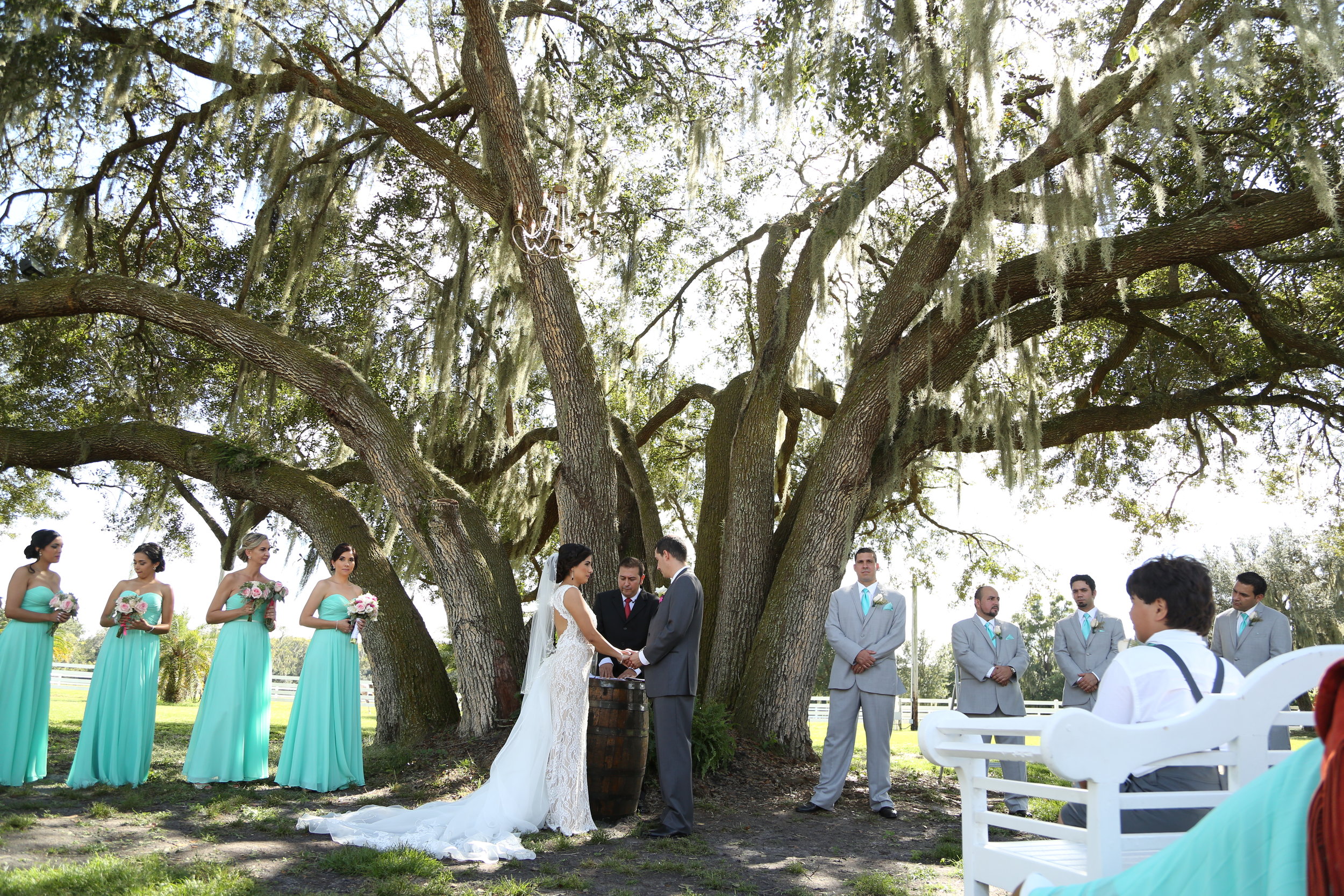 Please allow our team to tailor your wedding vision into a reality!
From civic events to family reunions, our ranch can accommodate!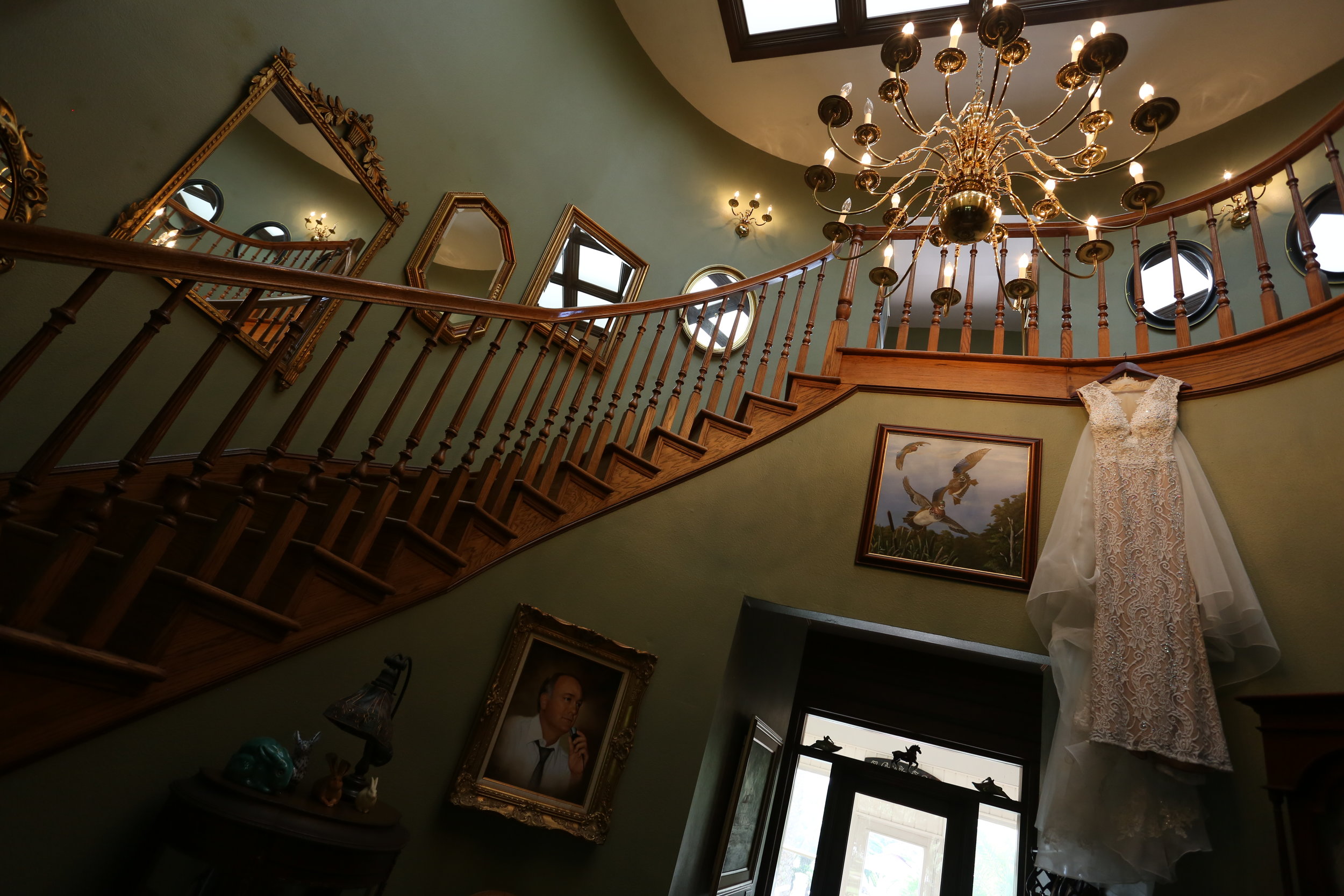 See how we can make your dreams become a reality!
Accommodations
Lakeland Terrace Hotel, 1(888)644-8400, 1(866)365-9867
Hampton Inn at Lakeside Village, Daria Leffel, Mgr., (855)271-3622, daria.leffel@hilton.com (Second Closest to the Ranch, Walking Distance to Theatre and Dining)
Hilton Garden Inn, 1(888)370-0984 (Closest to the Ranch, and the Linder Airport)
Residence Inn, (863) 680-2323 Desireeh@LBAproperties.com
Bands
Sofa Kings, Rich Mistretta, (863)602-7662
Bartenders
Spunky Spirits, Lori McCarthy, 813-431-7131
Tucker's Southside Package, (863)683-3453
Cakes
Cut the Cake, Sharon Haller
Gourmet Goodies, Yum!, (863)318-1400 Carissa Hughes
Wedding Cakes by Linda Brown, (863)242-4535
Candy/Cake Pops/Display Bars
Ellie's Delicacies, (863)205-9888
Catering
Affordable Catering, (813)962-1525
Apron's by Publix, (863) 647-4127, Catering.0356@publix.com
Good Food, (813)241-9500 Rachael Jones
Olympia Catering, (813)251-8225 Laura Walsh
Puff N Stuff Catering, Lucille Hanson, (813)657-0062
Rusty Pig, (863)412-4709 Heath Seeber
Simply Southern, (813)716-5607 Tricia Glaros
Terrie Lobb Catering, (863)533-6483
Texas Cattle Company, (8630604-1515) Michelle Holley
Clinical Esthetician/Makeup Artistry/Hair Stylist
Kristy's Makeup Artistry Design Team, (407)766-3335
Salon Femme Akon, (818)512-1910
DJ's
Crown Entertainment, (813)359-9627
Xclusive Deejays, (407)914-9125
Gabor Event Services, (727)831-5500
Graingertainment, (863)513-4935 Chris Grainger
Draping
Dress and Alterations
Event Planners
Florists
Photographers
Professional Videography
Rentals